At Advancing Opportunities, we excel in providing residential and respite services to people of with all disabilities, along with advocacy and education services for parents and guardians and assistive technology support. As a leader in the field, we are pleased to share our experience, knowledge, and expertise with the disability community through our social media outlets: Facebook, Twitter, Google+, LinkedIn, and Pinterest. In our Disability and Ability Highlights of the Week column, we will select the best of what we found and shared and present them. Please click on the titles with embedded links to find the full article.
https://www.facebook.com/AdvancingOpportunities/
https://plus.google.com/b/113741235817976526648/113741235817976526648/
https://www.linkedin.com/company-beta/5237078/
https://www.youtube.com/user/assistivetechcenter
https://www.pinterest.com/AdvOpps/
Please stop by our website, http://advopps.org/, and find out all we have to offer.  In addition, we are specialists in the area of assistive technology and offer a huge array of services; the Assistive Technology Center is New Jersey's premier source of information and equipment.
Advancing Opportunities job announcement of the week:
We're hiring Residential Support Specialists to care for people with disabilities in multiple locations in New Jersey. For these and other career opportunities, please visit us online, at: http://advopps.org/careers/ .
Advancing Opportunities news: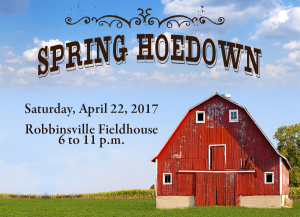 Mark your calendars for Saturday, April 22, 2017! It's only a month away. Come and plan to join us for the best barn dance this side of the Mississippi! Each year, the agency holds several fundraising events. We consider them "friendraising" events as well. Join us and learn more about how you can help provide vital services and supports to children and adults with all types of disabilities.
Disability in the news (mostly in New Jersey, the population we serve):
There is a program aboard the Battleship USS New Jersey to serve young adults with special needs.
The Supreme Court unanimously declares that public schools have to offer students with disabilities much more than the bare minimum.
For parents of a child with a disability (parenting):
For children, anxiety about school can feel like "being chased by a lion."
Advocacy and self-advocacy:
Nonprofit social service agencies advance training nationally to stem police violence against people with disabilities.
Assistive technology:
 A prototype of a prosthetic leg aims to allow amputees to move naturally in the water.
Two MIT graduate students have developed a device that provides better access to STEM materials for the blind and low-vision community.
In a KidSpirit Feature article, teen writer Abraham Weitzman describes the difficulties of building relationships as a non-verbal wheelchair user, as well as how these challenges can be overcome.
Augmented reality will be a changing force for assistive technology.
Civil rights and accessibility:
Ruderman White Paper: The media do a poor job covering the murder of people with disabilities by their caregivers. –  In addition, those convicted receive comparatively lighter sentences.
The Supreme Court issued a ruling that will benefit students with disabilities. This article in The Atlantic offers an analysis.   An NPR segment offers additional background.
Informative, positive, noteworthy (or all three!):
March 21, was World Down Syndrome Day. We took a look and provided handy links. "My Voice My Community" reflects our values for the dignity and independence of people with Down syndrome and all disabilities.
Common health issues among women include a variety of conditions.
People with a disability in the community (disability rights and acceptance; inclusion):
Students at a New Jersey high school make films about the inclusion of special-education students.
Disability awareness and appreciation:
An advocate explores how she perceives media through the lens of disability and activism.
Rachel Griffin, the songwriter behind the #imnotshamed hashtag, wrote a full-length musical, We Have Apples, to fight the stigma surrounding mental health.